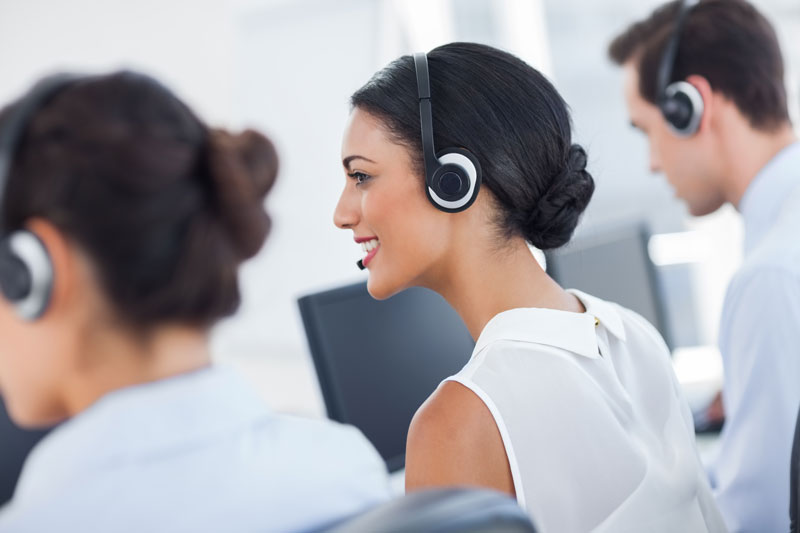 Dakota Performance Solutions Inbound Services provide a professional extension of your company. Our systems allow you to take advantage of world class staffing and technological infrastructure. Web based reporting and live call monitoring allow clients to be an integral part of our Inbound Services.
DPS places emphasis on implementing the latest call routing technology. This ensures clients will enjoy the benefits of the most up-to-date call systems and reporting mechanisms. Our outstanding Telephone Sales Representatives and technology integration creates comprehensive call handling processes.
DPS understands that each campaign presents unique process needs. We customize every inbound sales, marketing, or communications project. We integrate data, share information, and implement solutions giving your consumer the experience of interacting with professionals within your organization.
Dakota Performance Solutions supports an extensive variety of program needs.
Customer Service
We can integrate with your existing customer database or provide our own solutions to your organization to help you organize and serve your customer base with first level customer services.
Sales/ Customer Acquisition
Define the initial scripting, and then let us handle the front line new customer sign up and on boarding process. Don't miss a potential opportunity from your full scale marketing campaign because of a busy signal again! We can send you leads in a variety of methods, even in real time.
Help Desk
We can provide first tier technical support and troubleshooting. This provides instant ROI by not having your highly paid tech specialists occupied with calls and conversations easily addressed by our trained technical staff! We will only escalate the calls that require higher levels of assistance!
Registration and Appointment Setting
We can provide inbound support to your marketing campaigns, taking reservations and/or setting appointments. We can use your web based system or integrate the process into our solution. Never miss a potential opportunity again!
Third Party Verification
We provide third party verification services to a variety of industries from Telephony to Finance to Energy to Medicare. Each recorded call is streamed to your organization over your own personal call services portal for immediate retrieval minutes after call completion.