Dakota Performance Solutions Government Suite:
Rapid Response with Industry Leading Call Center Support
When emergencies transpire, government agencies need to respond quickly. This reaction is a true test, given time-consuming procurement, staffing and the need to comply with government security requirements. The limited lead time inherent in an emergency creates additional demands, such as putting the necessary technical infrastructure in place; defining and implementing the industries best practices; screening, hiring and training personnel; providing an energy-efficient work environment; and professionally serving the needs of the affected populations. After the need passes, the government then needs to dismantle the contact center quickly as to reduce the cost liabilities.
Government Agencies partner with DPS to increase responsiveness, optimize customer service, increase security and rapidly launch cost-effective solutions.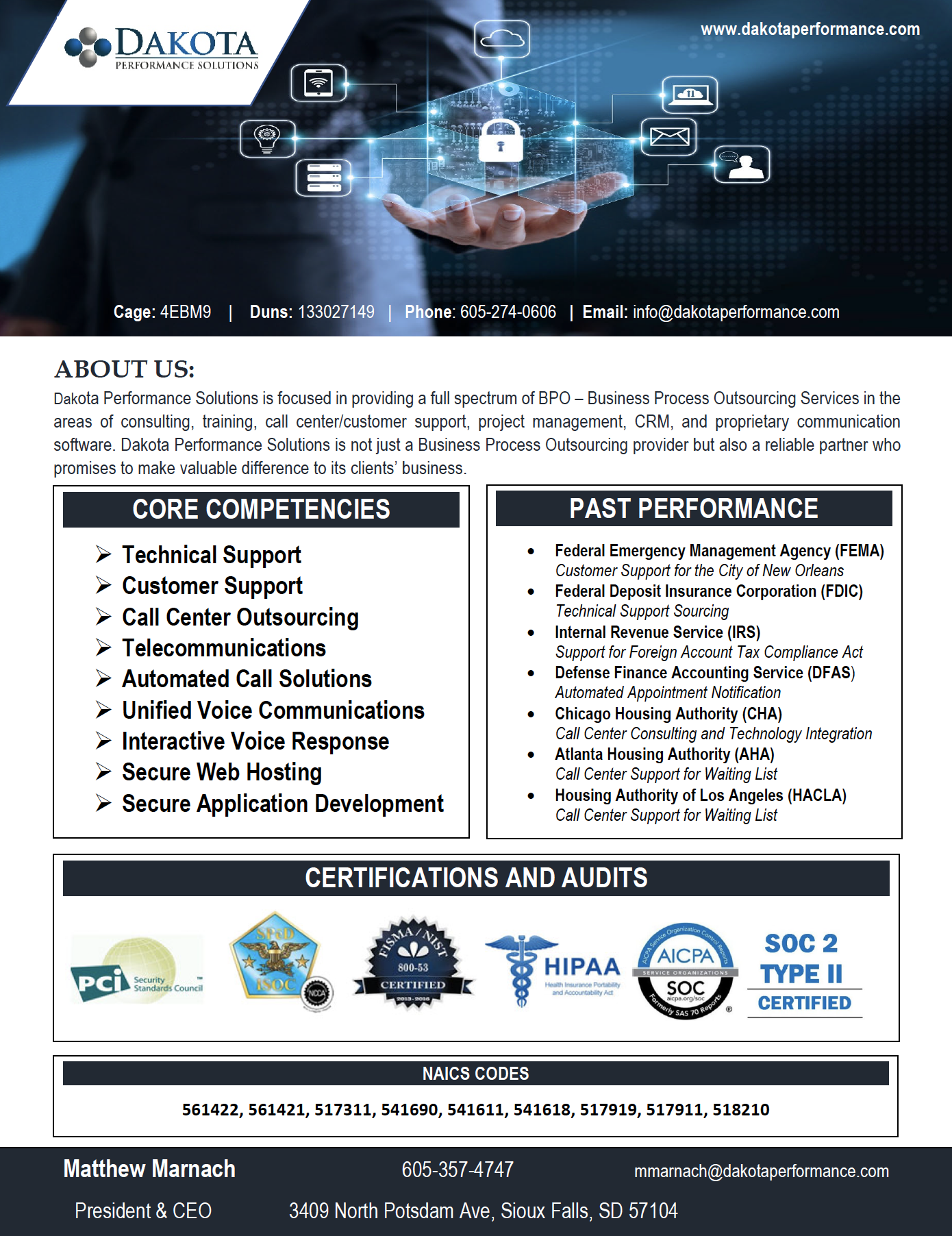 For more information on Dakota Performance Solutions Government Suite call us today at 800 -760-0601.